All Lines is now a Zscaler Partner
We are excited to announce All Lines is now a Zscaler Partner. Together, All Lines Technology and Zscaler will be able to help your business secure your data and stay safe from Cyber attacks. As a Zscaler Partner, we will add to our already expansive slate of Cybersecurity services. All Lines offers a wide variety of Managed Cybersecurity Services and Cybersecurity Consulting. Zscaler will add to our current Zero-Trust coverage and help us to offer more useful services to our customers.
Zscaler offers an original Zero-Trust platform to protect your businesses devices. Zero trust is a cybersecurity strategy wherein security policy is applied based on context established through least-privileged access controls and strict user authentication—not assumed trust. A well-tuned zero trust architecture leads to simpler network infrastructure, a better user experience, and improved cyberthreat defense.
Want to learn more about how All Lines and Zscaler can help you? Reach out to one of our Sales Representatives, or follow us on LinkedIn to keep up to date with trends and news.

Check out AllSecure for more information on our cybersecurity services. Follow us on LinkedIn to stay up to date with any new services or events. We are excited to work with you!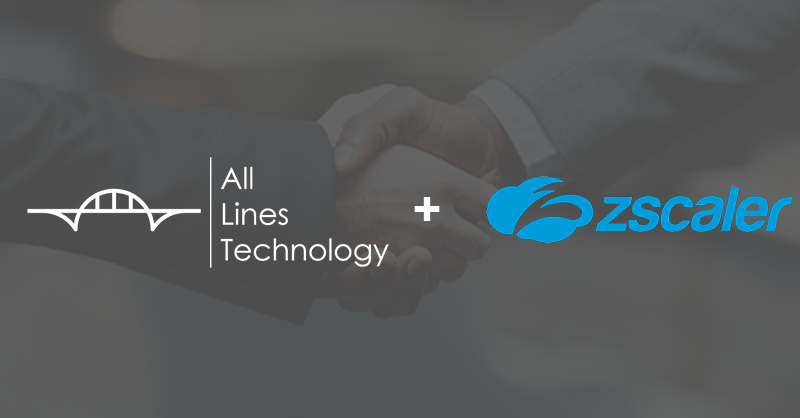 SEE MORE: All Lines is now a Varonis Partner